Competing in the Red Bull Cliff Diving World Series, FINA High Diving World Championships and more

Iris Schmidbauer PROFESSIONAL CLIFF DIVER COMPETING IN THE RED BULL CLIFF DIVING WORLD SERIES, FINA HIGH DIVING WORLD CUPS, FINA WORLD CHAMPIONSHIPS AND MORE
What makes me stand out in my cliff diving career is the fact that I started this sport with 19 more or less self taught with no athletic background.
Only five months after I started training for cliff diving and working with coaches I competed at my first World Cup. Now I am the best cliff diver from Germany, top ten in the world and compete the hardest dives. With your support, diligence and hard training, I will become the next world champion!
Date of birth: 11/04/1995​
Height/Weight: 167cm/59kg​
Nationality: German​
Hometown: Pähl, Germany​
Education: B.Sc Hons Sports Rehab​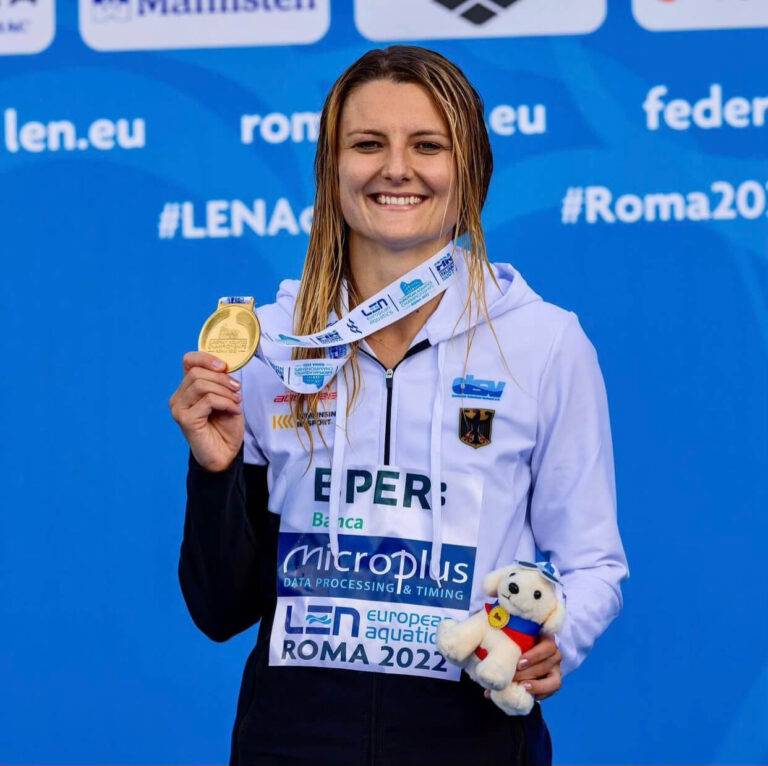 1st Place European Aquatics Championships 
Rome - First ever High Diving Event (August 2022)
4th Place Red Bull Cliff Diving
Sisikon Switzerland (September 2023)
5th Place FINA High Diving World Cup
Zhaoqing, China (May 2019) 
8th Place FINA World Championships
Gwangju, Korea (July 2019)
4th Place Red Bull Cliff Diving
Beirut Lebanon (July 2019)
1st Place Swiss Open High Diving Championships
Thun, Switzerland (June 2019)
4th Place Red Bull Cliff Diving
Dublin Ireland (May 2019)
2023 Red Bull Cliff Diving World Series

2023 Fina High Diving World Cup
2023 Fina World Championships in Japan
I AM EXCITED TO HEAR YOUR CREATIVE IDEAS ABOUT HOW WE CAN HELP EACH OTHER!
As an international athlete in a unique and thrilling sport, I have a growing global profile. I have close to 300,000 followers across my collective social media accounts and have appeared in news media in multiple countries.
Get your content to new destinations.
Promote your story and products.
Engage with your community on new digital platforms.
Get engaged with a young sports enthusiast community.
Exclusivity. Logo Integration. Motivational speech.